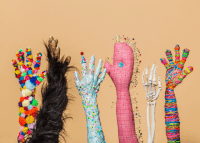 I'm killin' this teacher thing. Thirteen years has given me the confidence to speak that into the universe. I. Am. Killing. This.
Lies! Y'all, those are lies! Thirteen years at this thing has taught me that I'm not killing it, have never been killing it, and never will be killing this teacher thing. Every year is different. Every semester is different. Every month is different. Every day is different. Every student is different.
You know what's NOT different? The stories. The stories that your precious offspring bring to show-and-share's around the world. Priceless does not even begin to describe these insights into your homes, your weekends, your families.
These nuggets give me life.